Connect SQL Server Management Studio to Git, Subversion with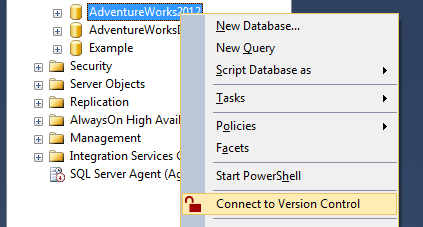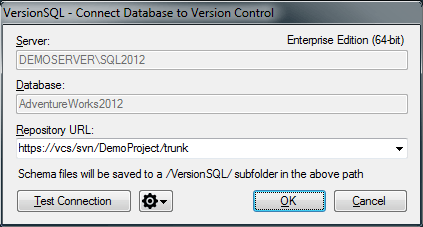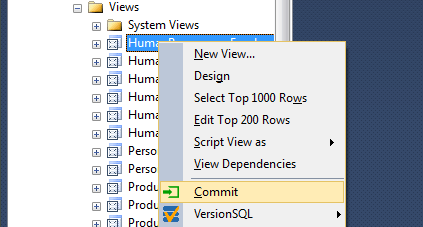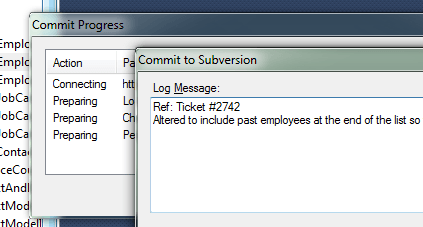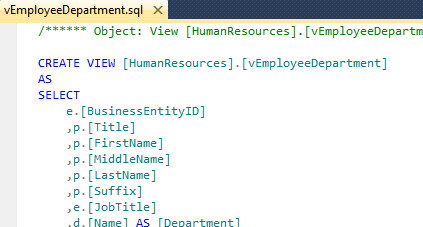 Do You Know Who Made That Change?
Build a comprehensive audit trail of SQL code.
Keep Forgetting to Export Scripts?
Check in with a click within Management Studio.
Too Busy for Training?
Simple, intuitive interface gets the job done fast.
Simplicity
VersionSQL is the straightforward SQL Server version control add-in. It's made to do one thing and do it well: Commit SQL to Git and Subversion source control repositories.
Flexibility
VersionSQL works with any Git or Subversion server hosted on your internal network or in the cloud (GitHub, GitLab, Atlassian Bitbucket, etc.) via secure HTTPS connection.
Usability
VersionSQL adds contextual commands to SSMS' Object Explorer panel for checking in an entire database, the contents of a folder, or individual schema items. Database code is written out to .sql script flat files, organized into folders, and sent to the version control server for safe keeping.
Affordability
VersionSQL is 100% free for use with SQL Server Express and Developer instances, no registration required.
Download now!
Sign up for a free 30-day trial
to use VersionSQL with all editions of SQL Server. No credit card necessary! For a limited time,
purchase for only $20
per user license. Includes one free year of updates and priority support.
Supports SQL Server Express and Developer
Free license
Free updates
Free email support
Free Download
Supports all SQL Server editions, including SQL Azure
Free 30-day trial

$20

per user license


Special early adopter pricing

One year free updates
Priority email support
TRY FOR FREE
Buy Now