Sure! If you uncheck "Securely save payment details…" on the purchase form, a new "Invoice" option will become available.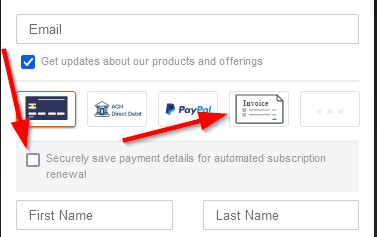 The invoice option will allow entry of a Purchase Order number, to display on the invoice.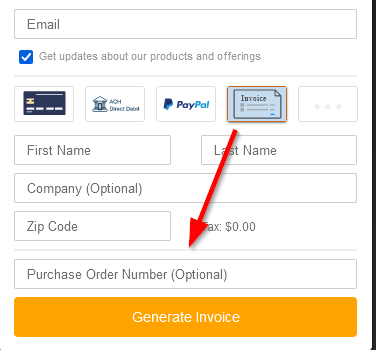 Your purchasing department will be able to complete payment via a button on the invoice PDF using ACH, wire transfer, credit card, etc.
Need help? Send me an email and I will be glad to build an order for you.